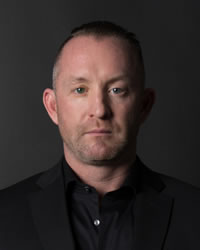 Sidney Gordon
Practice Manager of Core Medical
Sidney Gordon is the founder and Practice Manager of Core Medical Group NY, one of the top five functional medicine and hormone replacement practices in the country, currently treating over 4,500 patients annually. Gordon is an entrepreneur fueled by his passion to improve the way others do business. Gordon loves investing in other businesses and companies that inspire him, as this allows him to mentor and share his knowledge and leadership expertise. Gordon's advice to entrepreneurs:
"Make sure your employees realize that your business is the most important thing in the world to you. Make them feel valued because an employee who feels valued and safe is an employee for life."
As someone who spends numerous days a month traveling, Gordon attributes his success, drive, and motivation to keep going to the complete wellness plan designed for him by the medical experts at Core Medical Group. He found himself dealing with the effects of low testosterone at the early age of 28, and testosterone replacement therapy changed his life so much he decided to one day get into the hormone therapy business to try to help others dealing with similar issues.
Gordon moved to South Florida from Newton, Massachusetts in 2000 where he began to work in the mortgage industry. In 2003, he started his first business, Infinity Capital Mortgage, a finance company. In 2008, Gordon then proceeded to open his next venture, Debt One USA, a debt consolidation company.
In 2009, Gordon opened Core Medical Group and now has six offices on the East Coast–in Florida, Massachusetts, and New York. Core Medical Group specializes in bioidentical hormone replacement therapy for both men and women, medical weight loss, male sexual health treatment, and IV nutrient therapy.